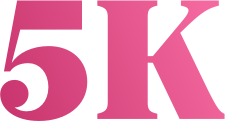 Congratulations! Your site, Towards A Better Life, passed 5,000 all-time views.
That's the message, which I just received from WordPress, for one of your favorite blogs Towards A Better Life.
As always allow me to start with being grateful to the One Almighty God for bringing me this far. I still have miles to go before I sleep. But, I want to thank each of my reader and blogging community member (that is what I call my followers) for all the love and likes they have showered me and my posts with. Along the way I am happy that I have been able to make some near and dear ones among the followers.
Love you all.
Thank you and May God bless you.